Whats New?


Peppermint Mocha
A limited edition flavor just in time for the holidays. The luxurious blend of cool peppermint and dark chocolate complement the rich flavors of Kahlúa, made from 100% Arabica coffee beans and sugarcane spirit, grown side by side in the mountains of Veracruz. Serve on the rocks or with hot chocolate.


---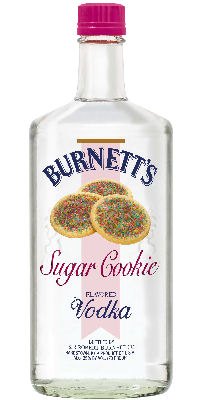 ---


Sam Houston is a limited production 86 proof American straight whiskey made with Kentucky Bourbon. Perfectly aged in charred white oak barrels and hand selected for its exceptional characteristics and golden amber color. The flavor signature is bold and unique much like Sam Houston himself. The aroma brings to mind hints of caramel and vanilla which combine with the rich smoky texture to form a perfect union. A smooth and distinctive whiskey in honor of a distinguished man.
---
About Onyx Moonshine:

Onyx Moonshine is the first moonshine to be produced in Connecticut since probihition. Our authentic American moonshine is handcrafted in small batches from our very own secret recipe. Extremely smooth and delicious, Onyx Moonshine can be enjoyed:

...on the rocks,
...as an exciting replacement for vodka or whiskey in your favorite cocktails, OR
...to make actual prohibition era cocktails.


Moonshine is a truly American spirit, and while not yet part of mainstream American liquors, it can be extremely high quality and enjoyable.

Enjoying Onyx Moonshine is an experience. It begins with the sweet aroma of honey & apple with spicy wood undertones. Onyx has a delicate flavor with a pillow soft texture giving way to a refreshing hint of botanicals. It rounds out with a full-bodiness and is smooth from start to finish.
---


Silver Rum
Smooth and Floral
Shellback Silver is a crisp, clean-tasting rum for the sophisticated palate. Its floral overtones are layered with the suggestion of vanilla and tropical fruit to provide a sweet, smooth taste that's just right for sipping or mixing in one of our signature cocktails.
Spiced Rum
Caramel & Vanilla

Shellback Spiced is a smooth-tasting, medium-bodied rum of remarkable quality. With no sugar added, its 12 exotic spices combine to offer unique overtones of caramelized honey, cinnamon, and vanilla to create the distinguished taste you're ready for.


---

Cruz Silver Tequila

Created using only blue weber agave plants from the highlands of the Los Altos region of Jalisco, Cruz Silver Tequila is slow cooked in traditional brick ovens for days, before the juice is gently extracted. The juice is naturally fermented and double distilled using a proprietary process. The result is a blanco tequila with a pure agave flavor and a creamy finish. Note the rich crystal color with delicate earth tones, a crisp sweet orange citrus flavor and a soft warm vanilla flavor.

Cruz Reposado Tequila
Rested in oak barrels for 5 months softens the agave flavor as the tequila ages, and draws out some color and the smooth mellow flavors of the whiskey which once inhabited the barrels. Note the sweetness of the agave is still present on its floral bouquet, and the flavor has been imprinted with the subtle flavors of caramel and vanilla with a very smooth soft finish.



---
Folly Cove Rum
Our Folly Cove family of rums is produced with the finest quality molasses, fermented, and distilled in our custom built classic copper pot still. We allow the rum to rest in charred white oak barrels, adding distinctive flavor to the maturing spirit. Once properly aged, the rum is bottled by hand at our distillery in Cape Ann. Folly Cove, rich in Gloucester's history, is famous for its many shipwrecks. Smugglers of all types came into this cove seeking safety, only to find they were dangerously off course. Now known for scuba divers searching for the shipwrecks and lobstermen plying their trade, Folly Cove is one of the most beautiful areas of Cape Ann's coastline.
Knockabout Gin
At Ryan & Wood, Inc. we begin the process of creating "knockabout" gin by combining Juniper Berries, Coriander See, Angelica Root, Orris Root, Orange Peel, and Licorice root, stalwarts of many gin recipes. Cinnamon, Nutmeg, Cassia and Lemon Peel are added. The gin is distilled in small batches using our custom built copper pot still. Knockabout gin is named to honor the fishing schooners built at the turn of the century. Their design eliminated the bowsprit to allow for easier handling at the crowded wharves. It also helped prevent loss of life at sea due to fishermenbeing washed off the bowsprit while working the heavy sails in the challenging waters of the North Atlantic.
Beauport Vodka
Our Beauport vodka is made from grains, which are mashed, fermented and distilled. The distillate on site to keep the vodka's character intact. Both the vodka distillate and water are filtered using our proprietary two-phase filtering process, after which they are blended and allowed to "rest" before bottling. The resulting product is a clean, fresh Vodka we are proud to call Beauport. In 1606, French explorer Samuel de Champlain anchored in Gloucester Harbor, which he called "Le Beau Port" or beautiful harbor. Ryan & Wood Distillery is located in Gloucester, the heart of Cape Ann, and area named in honor of Que
en Anne of England in 1634 by her son, King Charles.
Rye Whiskey
Rye, the original American Whiskey, has enjoyed a recent revival fueled by passionate craft distillers and knowledgeable mixologists. The recreation of classic cocktails such as the Old-Fashioned and Manhattan helped return Rye Whiskey to prominence. At our Gloucester distillery, rye grain is partnered with a measure of wheat and barley, then mashed, fermented and distilled "on the grain". The distillate ages in new charred American White Oak barrels where it matures under the influence of Cape Ann's unique seasonal climate changes. Each barrel is monitored until the whiskey reaches our desired balance of robust flavors. Only then do we bottle and call it Ryan & Wood Straight Rye Whiskey.
---




Green Mountain Organic Maple Liqueur is the first and only Organic Maple Liqueur to be produced worldwide. It is a sublime spirit rich in Maple sweetness that gives way to a smooth alcohol presence. This ultra fine liqueur is an ideal after dinner drink that embodies the true essence of Vermont. The perfect balance of maple sweetness and alcohol make this liqueur a perfect aperitif or digestif.
---
Skinnygirl
MARGARITA
Bethenny's Skinny Girl Margarita is here! Only 100 calories per 4oz serving! Here's some info from the website: "Everyone loves Margaritas, but no one wants the guilt or the calories. That's why I created the Skinnygirl Margarita. All-natural, lightly sweetened with agave nectar, and made with premium Blue Agave clear ...tequila. Skinnygirl: the margarita you can trust." - Bethenny Frankel

Here's the link: http://www.skinnygirlcocktails.com/home.php
---
Castries Peanut Rum Creme!!
From the Website: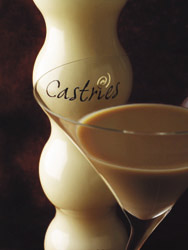 Introducing Castries Cream, a smooth and tantalizing peanut rum cream that artfully blends premium roasted peanuts with award-winning St. Lucian Rum. Castries cream is a unique and memorable drinking experience.Castries Creme was created with the utmost care and patience. From its unique blend of roasted peanuts, cream and aged rum, to its seductive and curvaceous bottle, everything about castries speaks to indulgence. Designed in Italy, the world capital of style, the castries bottle was created to be as exceptional as the spirit it contains.



Peanut Butter Cup:
Two ounces Castries
One ounce Godiva Chocolate Liqueur
One ounce Super Premium Vanilla Vodka
Shake vigorously and strain into a chilled martini glass
Optional: Line the martini glass with chocolate syrup for additional effect.
---
RumChata® Martini

2 parts RumChata®
1 part Spiced Rum
(optional substitute Vanilla or regular Vodka)
Shake with ice and strain into Martini glass
RumChata® on the rocks
Pack rocks glass with ice
Fill with RumChata®
RumChata® Hot Chocolate
2 oz. RumChata®
Steaming Hot Chocolate
(Optional add splash spiced rum for more zing)
Combine in coffee mug.
Cappachino RumChata®
2 oz. RumChata®
Steaming Hot Coffee
(Optional add splash amaretto for more sweetness)
Combine in coffee mug.
Rumchata® White Russian
1 part RumChata®
1 part Kahlua
1 part Vodka
1 part milk or cream
Combine in rocks glass over ice.
Rumchata® Black Russian
1 part RumChata®
1 part Kahlua
1 part Vodka
Shake and pour into rocks glass over ice.
RumChata® Mudslide

1 part RumChata®
1 part Kahlua
Shake with ice and strain into shot glass.
RumChata® Iced Coffee
1 part RumChata®
2 parts room temperature coffee
Shake with ice and pour into tall glass.
RumChata® Chai Tea
1 part RumChata®
2 parts room temperature brewed tea
Shake with ice and pour into tall glass.
Dirty Monkey
1 part RumChata®
2 parts Banana Liqueur
Shake & pour over ice.
RumChata® French Toast
3 Eggs
1/2 cup milk
1/4 cup RumChata®
8 Slices White or French Bread
1 Tbsp Butter

Leave bread slices out in a paper bag overnight to dry out. Beat eggs, milk, and RumChata® with fork. Heat 1 tablespoon butter in skillet over medium heat until melted. Dip bread into egg mixture, cook until golden brown about 2-3 minutes per side.
RumChata® Pancakes
1 Egg
1 cup all purpose flour
1/2 cup milk
1/4 cup RumChata®
2 Tbsp Shortening
1 Tbsp Sugar
3 Tsp Baking Powder
1/2 tsp salt
1 Tbsp Butter

Beat ingredients and RumChata® with fork until smooth. Heat 1 tablespoon butter in griddle over medium heat until melted. Pour 3 Tbsp of the mixture onto griddle, cook until golden brown about 1 minute per side.

www.rumchata.com
---
Jim Nikola, Crillon Importers
Rum Jumbie Liqueur



Orange and tropical spices in a rum base with a sweet finish. In spite of being called a liqueur, Rum Jumbie is bottled at 30% abv.